BRAVO Content – Wedding
The winter holidays are one of the most popular times for couples to get engaged. Lucky for them the Elgin Area Convention & Visitors Bureau (EACVB) is here to help make planning their big day in the Elgin Area easier. EACVB has a team of professionals that work directly with area vendors to create every aspect of your wedding.
Couples are choosing to "Say Yes" to Elgin because of the unique inventory of venues for any celebration. Families and friends can plan the bridal shower or rehearsal dinner at the area's farm-to-table favorite, Bleuroot in West Dundee or at the Grumpy Goat with views of one of Elgin's award-winning golf courses or have an active shower where the party learns how to make the perfect latte at Café Revive in Dream Hall at 51.  Say I do on Walton Island located right in the middle of the Fox River in downtown Elgin or at Lord's Park Pavilion with the perfect view of Lord's Park. Host your reception at IMAGO Creative Studios for an intimate setting with brick walls to set off all of your photos or maybe the Heritage Ballroom at the Centre of Elgin with floor to ceiling windows showcasing the Fox River. Whatever feel you are going for the professional team at the Elgin Area Convention & Visitors Bureau can help you plan the wedding you are picturing in your head.  Whatever you envision for your perfect day, the Elgin Area Convention & Visitors Bureau can assist you in planning the wedding of your dreams.
Ring Around Elgin is a promotional event where the Elgin Area Convention & Visitors Bureau is partnering with area venues to showcase all the unique spaces couples can host their ceremony, reception and even the showers before the wedding.  This event gives newly engaged couples and their families the opportunity to "look before they book". At traditional wedding expos you talk to employees of venues at one location. During "Ring Around Elgin" attendees will actually visit venues located in the heart of downtown Elgin, and the surrounding communities which are all located within a short distance. If you are a local venue interested in participating please contact Wendi Howard, Wendi@ExploreElginArea.com.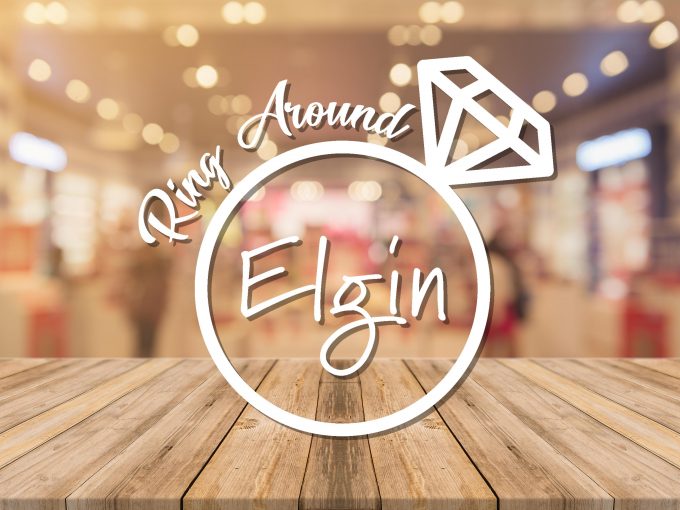 Save the Date
Ring Around Elgin
Sunday, February 10th
Look before you Book! Find the perfect location for your reception, rehearsal dinner, shower or special celebration in 2019.
Over a dozen unique venues in and around the Elgin area will be open for viewing. Meet their staff and other vendors such as florists, photographers and catering during your visit!
This is a self-guided tour so you can choose to visit a few or see them all! If you would like to register for your complimentary tickets please visit www.exploreelginarea.com/ring-around-elgin/.
If you are a venue that wants to participate please contact Wendi Howard at Wendi@ExploreElginArea.com