Elgin Area will continue to monitor and provide updates related to COVID-19 across our social channels and our website.
Learn More
Visit Elgin, Illinois
Discover things to do on an Elgin, Illinois, getaway
Fox Valley Trolley Museum
Fox Valley Trolley Museum
365 South LaFox Street IL, South Elgin 60177
About
The Fox River Trolley Museum offers a great educational experience for visitors to learn about the old-time trolley car and also experience it. They also have special events throughout the summer and fall season to create great, fun atmospheres for the whole family to enjoy.
hours
Saturdays: July 4-September 5 | Hours: 11am-5pm
Sundays: May 3-October 25 | Hours: 11am-5pm
Holidays: Memorial Day, Independence Day, Labor Day | Hours: 11am-5pm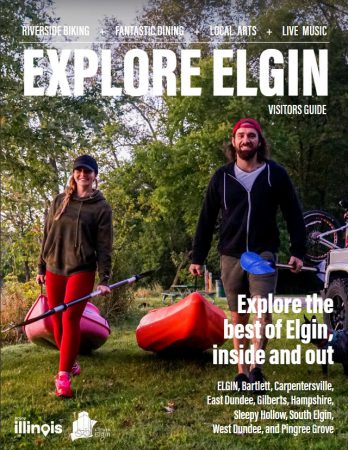 Visitor's Guide
Get our Visitor's Guide for all you need to know about the Elgin area.
Read Your Guide