+
Elgin Area will continue to monitor and provide updates related to COVID-19 across our social channels and our website.
Learn More
Visit Elgin, Illinois
Discover things to do on an Elgin, Illinois, getaway
Gail Borden Library – South Elgin Branch
Gail Borden Library – South Elgin Branch
127 S McLean Blvd IL, South Elgin 60177
About
Gail Borden Public Library welcomes more than one million visitors each year to enjoy museum-quality exhibits, innovative programs and an extensive collection of books, eBooks, movies and more for children, teens and adults. The library was proud to host in 2013 The Science of SuperCroc with Paleontologist Dr. Paul Sereno, professor, University of Chicago, and National Geographic Explorer-in-Residence.
hours
Monday-Thursday – 10am-7pm
Friday-Saturday – 10am-4pm
Sunday – 12pm-4pm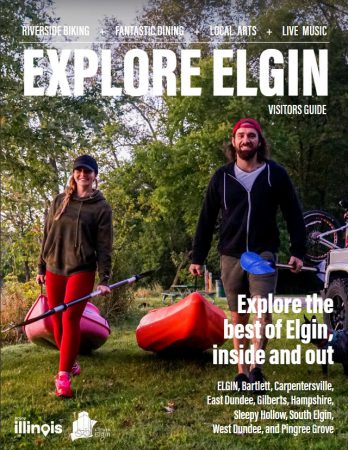 Visitor's Guide
Get our Visitor's Guide for all you need to know about the Elgin area.
Read Your Guide