Elgin Area will continue to monitor and provide updates related to COVID-19 across our social channels and our website.
Learn More
Visit Elgin, Illinois
Discover things to do on an Elgin, Illinois, getaway
Haunted Hometowns Corp./Historic Ghost Hunts of Elgin
Haunted Hometowns Corp./Historic Ghost Hunts of Elgin
392 Springlake Ln. IL, Aurora 60504
About
Since 2004, Haunted Hometowns have been the first and best ghost tours in Chicago's far west suburbs-the only known ghost tours where YOU are the ghost hunter, providing our guests genuine EMF Ghost Meters to use free of charge during all our lantern-lit tours. Our ELGIN: CEMETERY VAN TOUR of haunted history takes you exploring inside four haunted sites . . . in the dead of night! Bring flashlights, cameras and nerves of steel! Or search for evidence of life after death on our ELGIN: GHOST HUNT EXPERIENCE. Use authentic ghost hunter equipment in a haunted cemetery at night with an experienced paranormal investigator…just like on your favorite ghost hunter shows!
hours
Thursdays thru Sundays, year-round. Advance reservations required, group rates available.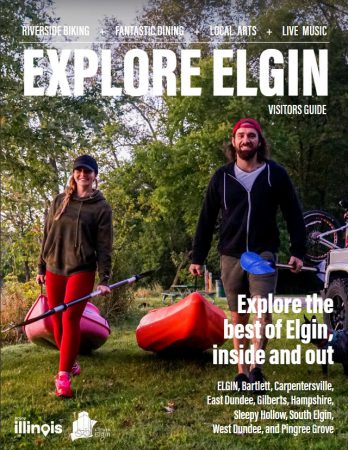 Visitor's Guide
Get our Visitor's Guide for all you need to know about the Elgin area.
Read Your Guide