+
Elgin Area will continue to monitor and provide updates related to COVID-19 across our social channels and our website.
Learn More
Visit Elgin, Illinois
Discover things to do on an Elgin, Illinois, getaway
Hawthorne Hill Nature Center
Hawthorne Hill Nature Center
28 Brookside Drive IL, Elgin 60123
About
Hawthorne Hill Nature Center is the perfect place to enjoy rich fall colors, snow-frosted trees, spring wildflowers, summer amphibians, and an ever changing host of birds near the pond, in the woods, or even from the comfort of the nature center. The 67-acre natural area that flanks both sides of Brookside Drive has a wheelchair accessible trail that leads to the pond and sedge meadow as well as wide, wood-chipped trails to access other areas. Please bring your family and friends. We have games and activities for children and families to enjoy together. The pond is a great place to teach your children to fish, or to just appreciate the natural beauty.
hours
Friday – 10AM-4PM
Saturday – 10AM-4PM
Pictures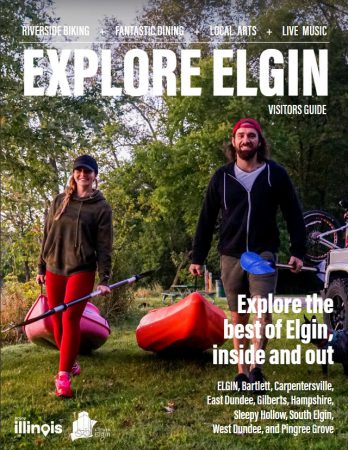 Visitor's Guide
Get our Visitor's Guide for all you need to know about the Elgin area.
Read Your Guide