Hong Kong Chef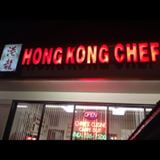 Hong Kong Chef
533 S 8th Street #2104 IL, West Dundee 60118
About
Hong Kong Chef Chinese Carryout offers delicious dining and takeout to West Dundee, IL.
Hong Kong Chef Chinese Carryout is a cornerstone in the West Dundee community and has been recognized for its outstanding Chinese cuisine, excellent service and friendly staff.
Our Chinese restaurant is known for its modern interpretation of classic dishes and its insistence on only using high quality fresh ingredients.
http://www.hongkongchefchinese.com/aboutus.aspx
Visitor's Guide
Get our Visitor's Guide for all you need to know about the Elgin area.
Read Your Guide