Elgin Area will continue to monitor and provide updates related to COVID-19 across our social channels and our website.
Learn More
Visit Elgin, Illinois
Discover things to do on an Elgin, Illinois, getaway
Mama Lee's Gourmet Popcorn
Mama Lee's Gourmet Popcorn
1072 Spring Hill Mall IL, West Dundee 60118
About
Here at Mama Lee's Gourment Popcorn our popcorn is popped and made fresh daily on site. Why??? Because we love to see you smile and there's nothing like the smell of freshly popped popcorn to awaken the senses and bring a smile to one's face. Our philosophy is simple (A warm smile and kind word, can go a long way towards helping someone have a "Poptastic" day! We want to see your smile, so expect a kind word, a friendly jester and free samples as just a few ways to bring a smile to your face.
When you stop by to visit, think of Mama Lee's as your home away from home. Have a cool drink, enjoy some free samples, hang out, relax, let's talk awhile. We like to think of ourselves as an extension of your family. So whether it's individual customized orders, weddings, baby shower, party favors, Bulk or corporate orders we want to be there to share in the moment and we go above and beyond to make every encounter, every experience, every taste, a "Poptastic" one. Come "Taste the Love."
hours
Monday – Saturday 10AM-9PM
Sunday 12PM-6PM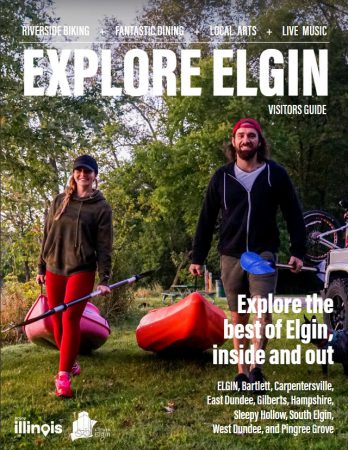 Visitor's Guide
Get our Visitor's Guide for all you need to know about the Elgin area.
Read Your Guide