Elgin Area will continue to monitor and provide updates related to COVID-19 across our social channels and our website.
Learn More
Visit Elgin, Illinois
Discover things to do on an Elgin, Illinois, getaway
Starbucks
Starbucks
203 N Eighth Street IL, West Dundee 60118
About
It happens millions of times each week – a customer receives a drink from a Starbucks barista – but each interaction is unique.
It is just a moment in time – just one hand reaching over the counter to present a cup to another outstretched hand.
But it's a connection.
We make sure everything we do honors that connection – from our commitment to the highest quality coffee in the world, to the way we engage with our customers and communities to do business responsibly.
From our beginnings as a single store over forty years ago, in every place that we've been, and every place that we touch, we've tried to make it a little better than we found it.
https://www.starbucks.com/about-us
hours
Monday-Friday 5AM-10PM
Saturday 5:30AM-10PM
Sunday 6AM-9PM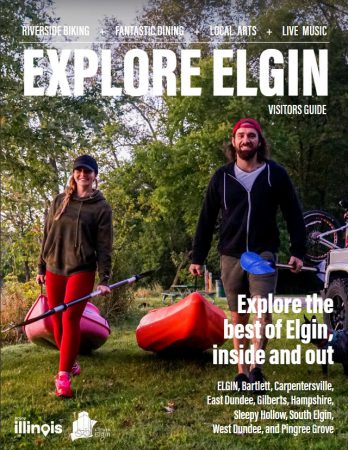 Visitor's Guide
Get our Visitor's Guide for all you need to know about the Elgin area.
Read Your Guide