+
Elgin Area will continue to monitor and provide updates related to COVID-19 across our social channels and our website.
Learn More
Visit Elgin, Illinois
Discover things to do on an Elgin, Illinois, getaway
The C.A.K.E. Village
The C.A.K.E. Village
611 East Main Street IL, East Dundee 60118
About
The C.A.K.E. Village is a cultural arts center that is designed to promote and foster an enriched, positive connection between all children and Africa. The C.A.K.E. Village offers school assemblies as well as immersion field trips that include social, visual and performing arts.
hours
Mon-Wed-Fri: 10 am to 4 pm Tues-Thurs-Sat-Sun: By Appointment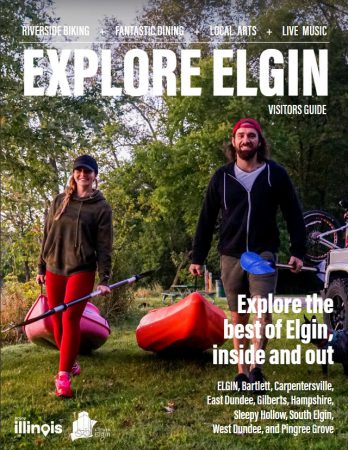 Visitor's Guide
Get our Visitor's Guide for all you need to know about the Elgin area.
Read Your Guide