Elgin Area "Stay-cation" for Spring Break
Elgin Area "Stay-cations" for Spring Break
Spring Break does not have to involve a plane trip or a long car ride. Plan a "stay-cation" right here in the Elgin Area. We have gathered a list of some of our favorite kid centered places to visit and even included an affordable hotel rate!
Swimming & Rock Climbing
Centre of Elgin – Adventure Island
If recreation and water go hand in hand for you, you'll flip for the aquatics facilities at The Centre of Elgin! With three pools, you're sure to find the right use, depth, and features for your every swimming and splashing need.
Website: www,centreofelgin.org/aquatics/open-swim/
100 Symphony Way
Elgin, IL 60120
0.4 miles from Elgin Metra Stop
Bartlett Park District – Splash Central
Carry on with summer-style fun all winter long with open swim at Splash Central.
Visit the website for more details: www.bartlettparkdistrict.com/facilities/aquatics/indoor-pool.aspx
696 W. Stearns Road
Bartlett, IL 60103
1.2 Miles from Bartlett Metra Stop
Rock Climbing
The wall at Centre of Elgin, consist of two vertical sides; one slab, and one slight overhang, beginners can easily ascend up past the second floor balcony. The dimensions measure 32′H x 28′W with a total of 1165 sq. ft. It provides climbing on five ropes and two auto belays. The routes are designed for all climbing abilities from kids to adults.
Climbing schedule: www.centreofelgin.org/athletics/climbingwall/climbing-wall-schedule/
100 Symphony Way
Elgin, IL 60120
0.4 miles from Elgin Metra Stop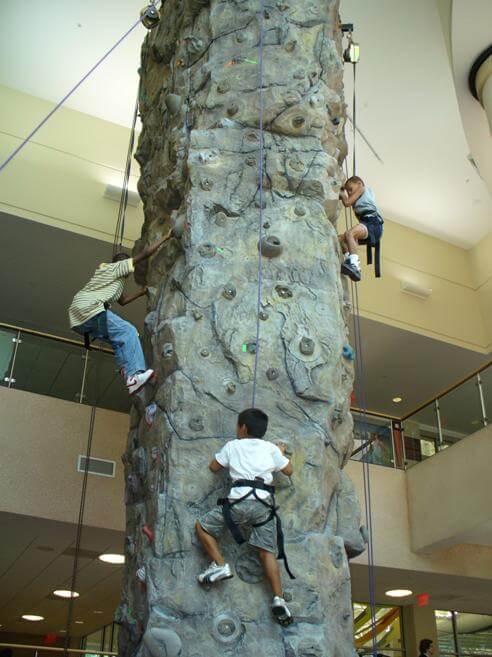 Library Fun
Gail Borden Public Library 
Family Theater: The Fable Factory
Monday, March 25 ♦ 2 – 3 pm, 5 – 6 pm
Main Library Meadows Community Rooms

Join us for a musical adventure that
features favorite classic fables.
Art Camp
March 25 – 27 ♦ 1 – 3 pm
South Elgin Branch Hoffer Room
Explore a variety of artists and mediums,
including works by Dale Chihuly, Salvador
Dali, Frida Kahlo and more. Supplies provided.
Save your spot on the 25th.
Save your spot on the 26th.
Save your spot on the 27th.
Spring Break Craft-O-Rama
Tuesday, March 26 ♦ 2 – 3:30 pm
Main Library Meadows Community Rooms
Best for children ages 3+ with an adult.
Jump into spring by making crafts to take
home. Supplies provided.
Family Music: Duke Otherwise
Wednesday, March 27 ♦ 2 – 3 pm and 5 – 6 pm
Main Library Meadows Community Rooms
Skilled guitarist and captivating tap-dancer, Duke Otherwise delights
all ages with hilarious songs and an array of tunes. Save your spots by
registering all family members who will be attending the show.
Save your spot for 2-3
Save your spot for 5-6
Musical Petting Zoo
Thursday, March 28 ♦ 10:30 am
South Elgin Branch Hoffer Room
Enjoy live music by the Hoke Music School.
Then stay to try out some instruments.
 Cardboard Challenge: Imagination Town
Thursday, March 28 ♦ 2 – 4 pm
Main Library Meadows Community Rooms
Build a town using cardboard, masking
tape, markers and crayons. Save your seat!
Interactive Movie: Mary Poppins (1964, G)
Friday, March 29 ♦ 10 am – 12:30 pm
Main Library Meadows Community Rooms
Interact with Mary, Bert, and the whole
family in fun and magical ways. Costumes
encouraged. Prop bags provided.
Save your seat!
Let it Rip! Beyblade Tournament  
Saturday, March 30 ♦ Noon – 1 pm
South Elgin Branch Hoffer Room
Discover Beyblades—plastic customizable
spinning tops—and participate in a
tournament. Save your seat!
More details: https://www.gailborden.info/uncategorized/2596-spring-break-2019
270 N Grove Ave
Elgin, IL 60120
0.7 Miles from Elgin Metra Stop
Fox River Valley Public Library District
Dundee Library & Randall Oaks Library
Offering year round reading programs, and hands-on activities to launch an interest in science, technology, engineering and math, you'll be sure to find something for your kiddos this winter!
Website: www.frvpld.info/home 
555 Barrington Avenue
East Dundee, IL 60118
5.3 Miles from I90 & Randall Rd.
Play Places
Bumble Bee Café
Bumblebee Play Café is an indoor playground, family café, and birthday party venue located in Elgin, IL.  As one of the largest indoor playgrounds in the area, they offer 2 separate playrooms, 6 birthday party rooms, and a café.  There's something for everyone!
Website: www.bumblebeeplaycafe.com/
1015 N Randall Rd.
Elgin, IL 60123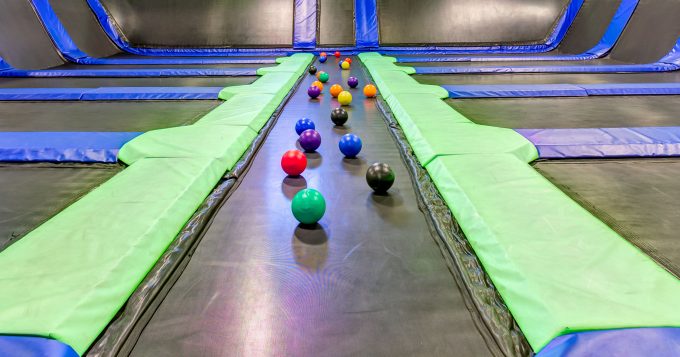 Epic Air
A 30,000 square foot indoor trampoline park located in Elgin, IL where kids of all ages can enjoy open jump, basketball, dodgeball, cageball, foam pit, and Ball Blaster Arena. Every Friday & Saturday night for $20 Epic Air rocks the house with a live DJ, Club Music or band. Epic Night is open to jumpers of all ages.
Website: www.epicairpark.com/
1675 N Lancaster Rd
South Elgin, IL 60177
LazerMaxx
​LazerMaxx is THE premier family entertainment center in the Chicagoland area. The location has a 5,000 sq. ft. Multi-Level, Two-Story Laser Tag Adventure Arena! If you are looking for arcade games they have over 50 games for you to explore.
Website: www.lazermaxx.com/
941 S. McLean Blvd
Elgin, IL 60123
Arts
Side Street Studio Arts
Side Street Studio Arts hosts a monthly Drop-In called "Small Wonders" monthly throughout the winter. Their amazing professional artist-educators will be leading a variety of creative visual and performing arts activities that evening.
Interested young artists, aged 4-12, are welcome to attend for a $5 donation at the door.
Visit their Facebook event page: www.facebook.com/events/276414482987701/
15 Ziegler Court
Elgin, IL 60120
0.4 Miles from Metra Elgin Stop
Public Art
There is now public art all around downtown Elgin. Grab the kids on a spring day and explore the mural painted on the Southern wall at Hemmens Cultural Center or head to the Riverside Drive Promenade to see the two sculptures located along the Fox River Bike Trail.
Here is a website that includes a map of all the public art: www.cityofelgin.org/1951/Public-Art
Museums
Elgin History Museum
Through permanent and changing exhibits, the museum brings to life Elgin's rich heritage. Permanent exhibits include Elgin National Watch Company, the E. Maude and Carl Parlasca Native American Collection, and Elgin Road Race memorabilia. The museum is open Wednesday through Saturday, 11am-4pm.
Website: www.elginhistory.org/
360 Park Street
Elgin, IL 60120
0.7 Miles from Metra Elgin Stop
Elgin Public Museum
Built in 1907, the Elgin Public Museum is the only natural history museum in the Fox Valley area. The Museum offers exhibits and educational programs with natural history and cultural themes for families, school groups, Scouts, clubs, organizations, homeschoolers and anyone who wants to have fun while learning!
Website: www.elginpublicmuseum.org/
220 Grand Blvd
Elgin, IL 60120
1.5 Miles from Metra Elgin Stop
For a full list of area attractions for families check our website at www.ExploreElginArea.com.
Looking for somewhere to sleep during your "stay-cation"? Check out our special hotel rates available at local hotels during Spring Break. >>> Hotel Rate
No vacation is complete without a mug of hot chocolate. >>> Hot Chocolate Menu
If you are looking for an adult getaway then we have a whole itinerary for you. >>> Plan Your Getaway