15 events,
Piano performance in the lobby by volunteer community members.
Join us for live music Thursdays, 6-9pm Here at the Grumpy Goat Tavern, we strive to make every experience exceptional. Browse our menu and take a look at what we have to offer. Our chef prides himself on our housemade recipes with menu items made fresh daily. We promise to bring you the freshest, highest... Read more »
Featuring Alumni Chef Riley O'Dette Thursday, March 23rd 6:00 PM Chef Riley O'Dette graduated from ECC's Culinary program in 2017 and has always had a dream to one day work in a Michelin Star kitchen. Chef O'Dette has taken the industry by storm working at Publican Quality Bread and Bellemore Restaurant before landing that dream... Read more »
20 events,
March Bunco Night at Eastside Cafe
Join us for another fun-filled Bunco Night at Eastside! No experience necessary! We review house rules before we start! $10 fee holds your place at one of four Bunco tables. Your entrance fee will be credited upon check-out for any drinks, food or merchandise purchased. Non-refundable for no-shows!
Sing with us at Diamond Jim's! Friday nights 9pm - 1am
Preschool Open Gym (9 months-6 years with parent) Run, jump, slide or climb at Preschool Open Gym. You and your child(ren) will have a ball playing indoors and meeting new friends. Children ages 9 months to 6 years old can play, socialize and laugh in this open play atmosphere. Balls, slides, sports, tunnels and more... Read more »
The hottest the newest 80s glam/hair band HairNation comes to Bartlett for the first time!
Hey Bartlett Blue Steel is coming your way! Experience our 4-time Rockford Area Music Industry (RAMI) award winning act at Bannerman's Sports Grill!
21 events,
Bunny Train at the Fox River Trolley Museum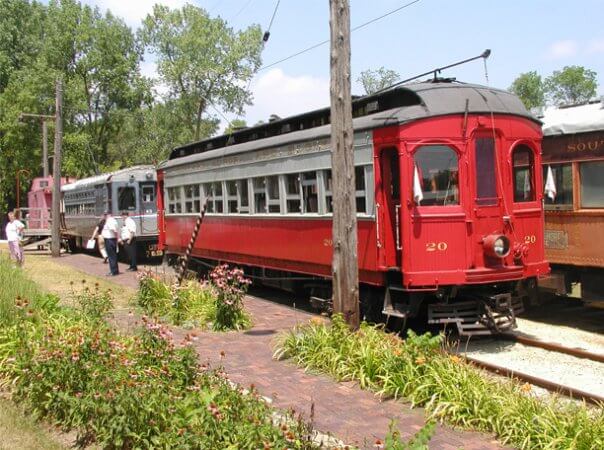 Saturday March 25, April 1, and April 8 - "Bunny Train" Come join us for a magical trip to find the Easter Bunny on the Bunny Train The young and young at heart will partake on a wonderful ride to the Easter Bunny's "secret burrow" in vintage antique real trolley cars, where there will be... Read more »
The Randall Oaks Zoo opens its 2023 season on Saturday, March 25 from 9:00 am - 5:00 pm. Stop by and say hi to the animals who have missed you all winter and celebrate spring with us!Admission: $5.00 Resident | $5.50 NonresidentChildren ages one and under are FREE & United States Military with ID.Admission is... Read more »
A solo tribute to the music legacy of Elton John! Brian Harris has taken great pride in sharing the music of Elton John with audiences for years. He will perform solo and play some of his greatest hits. If you love Elton John's music, you don't want to miss this show! Doors open at 6pm. All... Read more »
In celebration of Side Street Studio Arts' 10th anniversary, we are presenting a month of FREE performance programming just for you! Join us Saturday, March 25 at 8pm for a night of live music featuring WATCH CITY w/ WHUZY! The event will be held in our Theater space, located at 15 1/2 Ziegler Ct. Please... Read more »
9 events,
Show hours and admission: General admission ($2.00) : 9:00 am – 3:00 pm Early Birds ($20.00) : 8:00am – 9:00am ANACS will be on site We are very happy to have professional coin grading service ANACS on-site to accept coin grading submissions and answer any questions you have regarding their services. Something for everyone! ·$2.00... Read more »
Peter Warren is a Guitarist/Vocalist performing in the Chicago area for many years. He performs instrumentals, jazz standards as well as songs from the Great American Songbook Nat King Cole - Willie Nelson - Frank Sinatra - Michael Buble - and more! You wont want to miss this event and we look forward to seeing... Read more »
Come and celebrate Sweet Pea the mini-cow's 7th birthday at 1:00 pm on Sunday, March 26, 2023. Come and sign her card, sing to her, and watch her get a special birthday treat. Regular zoo admission rates apply.