The Elgin Area Convention and Visitors Bureau is teaming up with local organizations to bring holiday cheer!
It's that time of the year where people deck the halls and celebrate the holiday by creating some of the most beautiful displays! Explore Elgin Area's Lights is a month long event that you can join in whenever. It's simple. Just hop in the car, pull up our interactive map and go see the lights. Scroll down to find our interactive map, holiday playlist and more materials to make this drive the most magical!
Interactive Map
Click here to learn how to use our interactive map!
OPEN IN GOOGLE MAPS OR download a printable guide.
Playlist
Warm up the car and turn on some holiday music during your drive! Click Here to open in Spotify.
Exploring the Lights
When you're out taking in the lights and sights, show us your adventures! Share your photos on social media and use #ExploreElgin
See the Winners of the Explore Elgin Area Lights Contest!
The contest has ended. Here you can see the winners in each of the 4 categories and travel via our interactive map to easily see where the locations of the winner's displays.
Experience Explore Elgin Area Lights as a full holiday outing!
In this blog you'll find some of the best stops for holiday treats in the communities featuring Explore Elgin Area's Lights displays! These local businesses specialize in snacks and hot chocolate. Any of these places make a great stop while experiencing the holiday lights. 
Add intrigue to your holiday drive by hunting for featured display pieces in our Scavenger Hunt!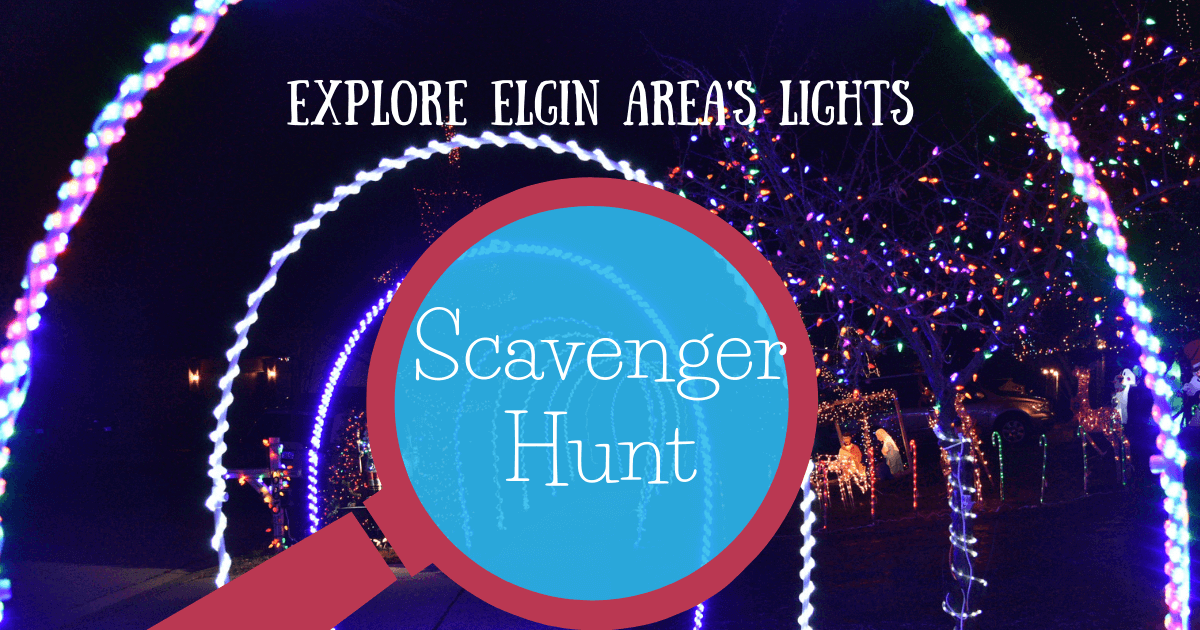 There are 12 different pictures showing display items like a small alien and Olaf from frozen. Use the pictures as clues during your drive to locate the homes where they are displayed. Submit for a chance to win a prize! 
Looking for more displays to see?
We've rounded up even more incredible displays that can be found here in the Elgin area. Many residents have even started taking donations for local nonprofits in the area at their displays. Learn where to find these displays in more in our Holiday Displays 2020 blog post.
Sponsors
Explore Elgin Area's Lights would not be possible without our sponsors!