Saint Patrick's Day, always on March 17th, started back in 1631 to honor St. Patrick. St. Patrick was a Patron Saint of Ireland who was credited with a lot of important aspects of history, such as bringing Christianity to the Irish and explaining the Father, Son, and Holy Spirit in a shamrock clover.
In saying that, St. Patrick's Day in the Elgin Area is filled with different experiences. Find green beer, festivities, corned beef, cabbage, and more- in this weekend's itinerary!
Friday
After a long day at work, start the party off right! Head on to one of the many pubs (just to name a few!) with local Irish specials!
Elgin Public House – Irish stew, corned beef, cabbage, and more!
Rosie O'Hare's Public House – Corned beef dinner and more!
O'Hare's Pub and Restaurant – Green beer, pizza, and more!
Get yourself some classic St. Patrick's Day green beer to celebrate at any of these fantastic establishments. Once you are done getting a drink on- head on out to any of the wonderful events at restaurants, bars, and more that are here to help you celebrate! You cannot forget to attend the St. Patrick's Day festival activities in Dundee!
<!=========Events Timeline Template 2.2.6=========>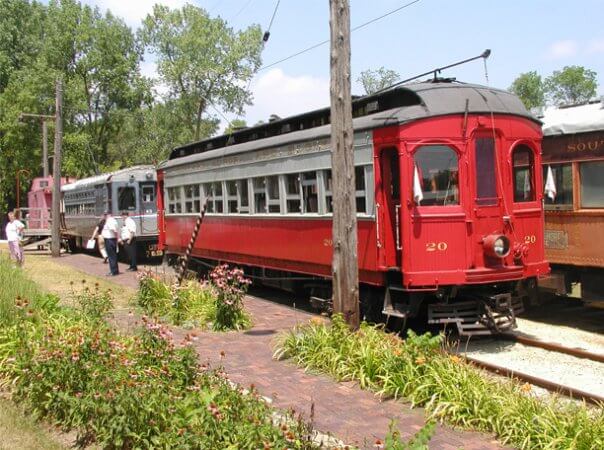 Saturday March 25, April 1, and April 8 - "Bunny Train" Come join us for a magical trip to find the Easter Bunny on the Bunny Train The young and... Read more »
Find out more »
Come join us for a Pancake Breakfast put on by the Eagles Club followed after by the Village's Annual Easter Egg Hunt! Breakfast starts at 9:00 a.m. and is $4.25/kid... Read more »
Find out more »
Join our very special Easter Bunny friend for a semi-private meet and greet session at Prestige Creative Markets this Spring! We are excited to host this event at our location... Read more »
Find out more »
Youth and Family Services is hosting their annual Hoppin' for Hanover event. Grab a basket and hop on over to the Hanover Township's Izaak Walton Center for games, prizes, egg... Read more »
Find out more »
Saturday
Now, this is when the fun starts to ramp up! Start the morning off at Sugar and Rhyme Coffeehouse, as they have some freshly made treats and specialty coffee! We would recommend their house-made croissants and the creme bru-latte!
After a casual breakfast, see the great antique stores right next door! Whatnots & Whimsies is a fantastic antique and resale shop with all of the fun goods to look at! Elgin Antiques and Uniques has some very interesting unique antiques to shop from!
Once you are done antiquing, you will have to grab some lunch at Emmett's West Dundee for some world-class beer, that happened to be brewed right there! Start off with some baked pretzel twists, grab a cheddar ale soup, and get a Reuben sandwich for that Irish vibe!
Get some action in your day before you spend the night with a glass of neon green beer at Lazermaxx Lasertag Family Fun Center or maybe take a look at Midway Landing Bowling Alley for some more casual fun!
Have some time to settle down with a beer and enjoy the festivities? Check out our list of other great bars and pubs to choose from:
Sunday
Don't forget to stretch your legs- you are on the last day of this very festive weekend! There are a ton of different fun things to do, so don't forget to check out our events page! Plan your day and make an effort to go to 2 different events in our communities! See the towns, meet new people, and fall in love with the Elgin Area. After finding the right event for you, be sure to hit up a breakfast spot like Maple and Hash in Pingree Grove!
Head on over to the Dundee History Museum to learn some history after breakfast! While this weekend is fun-filled, it doesn't mean you shouldn't learn something! For a donation of $2, it is certainly worth a look! Or if museums are not quite up your alley, see one of the many parks and trails.
And that's it- your long weekend of celebrating a classic Irish tradition is complete! Now go get some rest, drink some water, and get ready to explore the Elgin area next weekend!
Visitor's Guide
Get our Visitor's Guide for all you need to know about the Elgin area.
Read Your Guide