+
Elgin Area will continue to monitor and provide updates related to COVID-19 across our social channels and our website.
Learn More
Visit Elgin, Illinois
Discover things to do on an Elgin, Illinois, getaway
Elgin Community Bikes
Elgin Community Bikes
119 South Grove IL, Elgin 60120
About
Elgin Community Bikes is a community oriented project to support and grow bike riding for transportation and recreation in Elgin. They accomplish this through bike rides and bike education events. Elgin Bike Hub is a project to support the bike riders and bike culture of Elgin. Bikes can change the world and Elgin can be a part of that change. Explore Elgin's beautiful neighborhoods while pedaling with Elgin Community Bikes.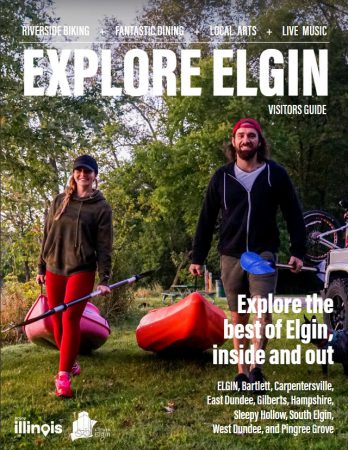 Visitor's Guide
Get our Visitor's Guide for all you need to know about the Elgin area.
Read Your Guide