A 3 day Architecture Itinerary
Architecture is seeing history through the art of buildings. The Elgin area, and predominately the city of Elgin is full of history and this is reflected in the buildings sprinkled throughout this Fox River Valley community. This itinerary will take you through commercial and residential architectural tours and a few top locations that are unique like a Hindu temple and the only farmhouse that Frank Lloyd Wright ever built.
Stopping into the Elgin area for a glance at history through the art of architecture is best started by checking into where you'll be staying. See the full list of accommodations
Once you're all set for today's adventure, head over to BAPS Shri Swaminarayan Mandir for a look into this absolutely stunning Hindu temple. BAPS is open to visitors Monday- Saturday from 8-10AM and 4-6PM, and on Sunday from 8-10AM. Visitors are required to wear a mask, maintain social distancing and wear clothes covering the full body. Check their website for more information for potential visitors.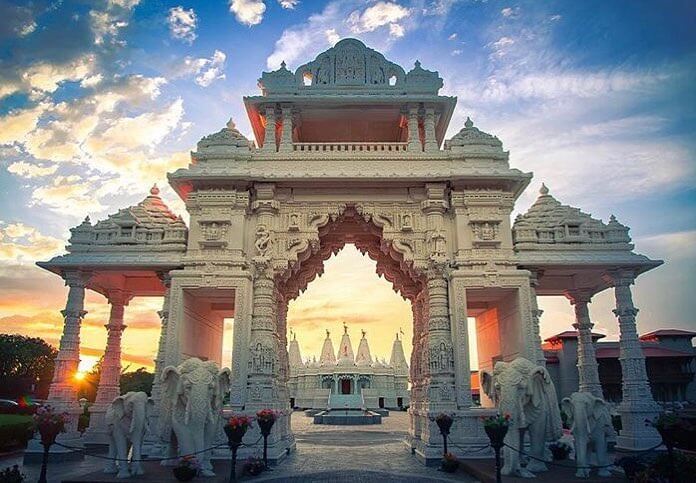 Once you've finished at BAPS, take Route 20 from Bartlett into Downtown Elgin. The downtown historic commercial district is full of architecture dating back to the 1800s. Plus downtown is situated on the scenic Fox River so taking the tour around sunset is going to be the perfect backdrop for some impressive photos of your trip. An added bonus is that downtown Elgin has a plethora of adorable shops that you can explore while exploring the architecture.
After finishing up, walk over to Grand Victoria Casino for a meal at their award-winning restaurant- Buckingham's Steakhouse and Lounge. Here you can order high quality steaks, chops, and seafood for a truly top tier dining experience.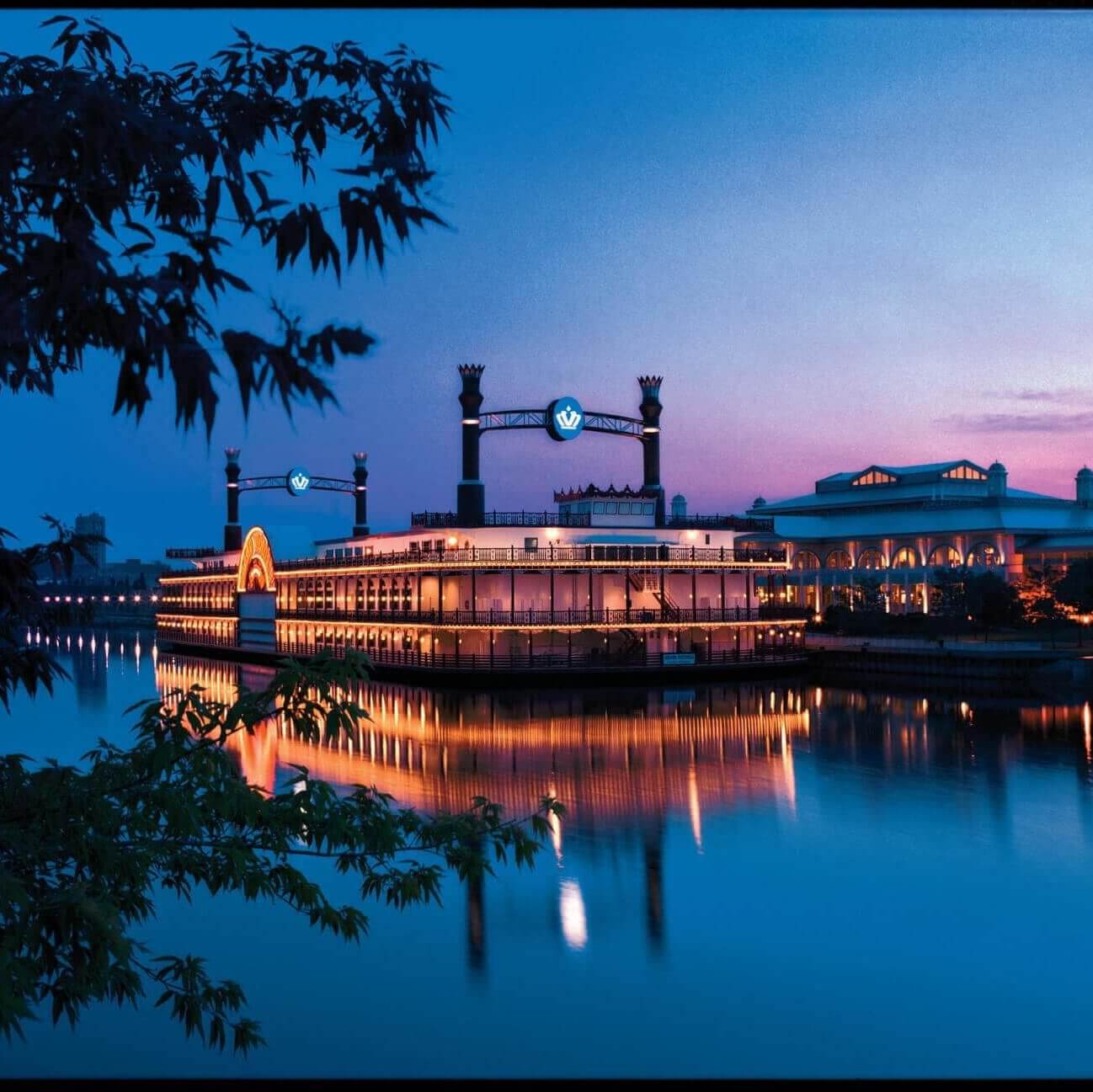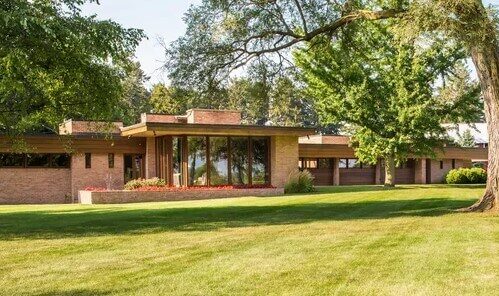 Roll out of bed and head over to Arabica Café for a handcrafted coffee and breakfast sandwich or fresh bakery item before beginning museum day! Then enjoy the exhibits at Elgin History Museum, which is located in "Old Main" a building constructed in 1856 during a time when the Greek Revival style was popular. This building was first used as a private school that included dormitories. It was also used as housing for the principal and his family. Then in the late 1980's, the building received extensive rehabilitation and became home to the Elgin History Museum.
Before you go on some of your other adventures, if you are here on Saturday, April 29th, 2023- we have a special treat for you! Open Elgin is a free, self-guided tour of many of the historically significant buildings in Elgin.
Next, head over to Lord's Park, a 100+ acre park where you can experience the picturesque pavilion, walking paths and shelters, Lord's Park Zoo and the Elgin Public Museum.  This  building was constructed in 1907 to serve as a museum. This building is now over 100 years old and is still used as such- making it the oldest museum building in Illinois that still houses a museum. The Elgin Public Museum focuses its exhibits on natural history and anthropology. Previous exhibits included topics like local ecosystems, endangered species and local geology.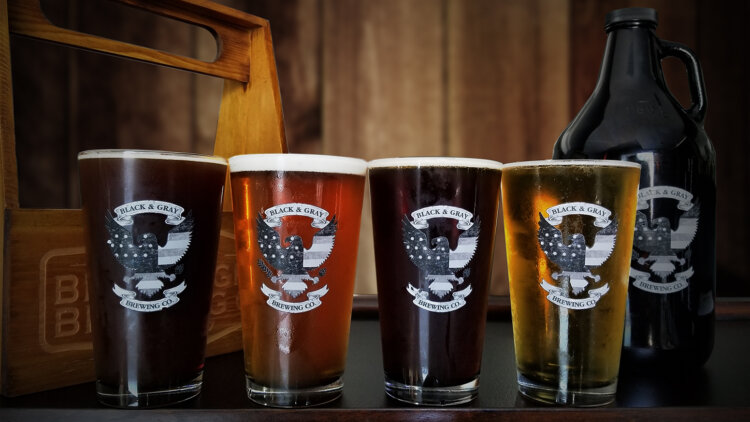 Afterwards, grab a bite to eat at Jimmy's Charhouse. Jimmy's Charhouse in Elgin serves lunch and dinner daily from the finest steaks to the tastiest salads, burgers, wood fired chicken & more. There's also an outdoor patio, live video gaming and cocktails.
Famous architect Frank Lloyd Wright has made incredible homes all over the country, but this stop is the only one of its kind. Of all the buildings designed by Wright, there was only one farmhouse. And that farmhouse is located right here in the Elgin area, in Hampshire IL. Tours will resume mid-Summer this year due to their COVID-19 shut down and renovations. Inquiries to tour the Muirhead Farmhouse may be sent online, please contact/book a minimum of 3 days in advance.
After a long day of learning, taking tours and adventuring, we recommend stopping by a local brewer to enjoy a beer flight and relax. There are two incredible award-winning brewers in Dundee. Emmett's Brewing Co. in West Dundee and Black and Gray Brewing co. in East Dundee's culinary district. If you like what you taste, you're in luck because both locations offer 4 or 6 packs to-go so you can enjoy it again later!
Once you've checked out of your hotel, grab a breakfast treat at Herb's Bakery. This family-owned bakery has been beloved by the community since its opening in 1954. Since architecture contains so much history it's only fitting to taste Elgin's history in the form of a made-from-scratch breakfast pastry, right?
Next, head into the historic residential district for a walking tour of neighborhoods composed of homes listed in the national register of historic homes. These residences include the classic Painted Lady style, and Sears homes. In fact, these neighborhoods are so full of historic architecture, filmmakers come to Elgin for filming scenes for their movies and TVs shows to capture the vision of the past. Once you start walking around these neighborhoods, you'll see why!
Don't hit the road on an empty stomach. Before you go check out the Anvil Club for a meal in a historic location. This elevated dining experience is situated inside the original building erected in 1956 to start The Anvil Club's legacy. Another unique place to go is Bleuroot. This farm-to-table style restaurant is located in downtown West Dundee and features a patio that overlooks the Fox River, for a relaxing and delicious experience. And lastly, if you're looking for a more laid-back bar and grill experience before you go, then head over to Diamond Jim's. This cozy eatery also has plentiful outdoor space, frequently hosts musical guests and keeps favorites from local brewers on tap.