Community Spotlight
Welcome to Elgin, Illinois; a diverse and vibrant city along the Fox River not too far from Chicago. Known for it's rich history, beautiful arts, and diverse community- Elgin, Illinois is a place that will capture your heart and make you want to come back. Let's take a closer look…
If you're in the mood for some recreational fun, head over to the Centre of Elgin, the city's premier Parks and Recreation facility. With state-of-the-art amenities, including a fitness center, aquatic park, and indoor track, there's no shortage of options to stay active and have a blast for all ages! Whether you're looking to swim, play basketball, or join a fitness class, the Centre of Elgin has something for everyone. Or, if you are looking for something more outside- walk, bike, kayak, or fish along the Fox River (or in the Fox River)!
Lord's Park Zoo is another staple of the community, bringing in the beauty of nature nestled alongside an educational museum known as the Elgin Public Museum. In Lord's Park you can see some beautiful deer, elk, and bison.
Now, if you are into art and art culture- this is the city for you! Elgin, Illinois is known for its diverse array of local artists. You can often find murals, sculptures, or art installations across the city. If you want a weekend itinerary to go see it all, click here! More of a music person? We have great news! Elgin Symphony Orchestra and Elgin Youth Symphony Orchestra will delight your ears with magnificent performances throughout the year!
During the beautiful weather in the summer, there is a multitude of events that get locals and visitors alike excited. The Downtown Elgin Farmer's Market, hosted by the Downtown Neighborhood Association of Elgin, hosts a variety of different local vendors to bring you fresh produce, breads, drinks, and music to light up your Fridays! (See the schedule for local farmers markets here.)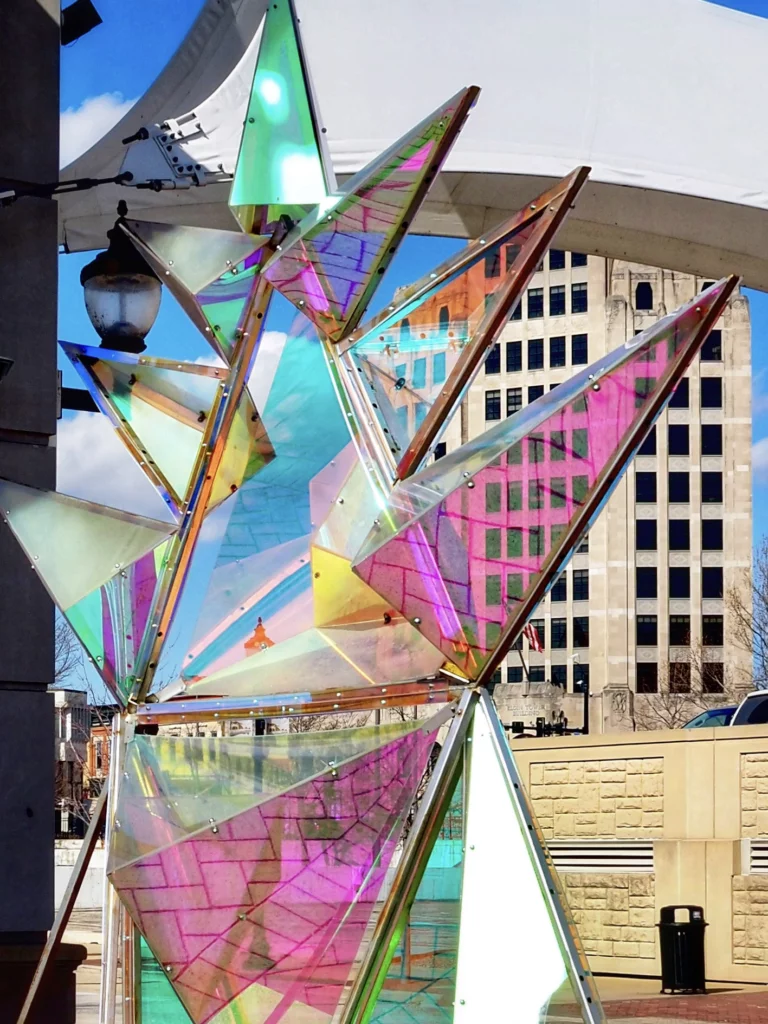 When summer turns into fall and October rolls in, downtown Elgin, Illinois is known for its Nightmare on Chicago Street event! At this festival, you find that the city has been taken over by horrifying zombies and monsters! Live music, spooky attractions, and a chilling atmosphere really get you ready for Halloween!
If you are feeling lucky, Elgin, Illinois also hosts the Grand Victoria Casino– a riverboat casino right along the Fox River. With a wide array of table games, slot machines, and thrilling entertainment, this casino promises an evening of excitement and anticipation. Test your luck, enjoy a delicious meal at one of the onsite restaurants, and soak in the beautiful riverside views.
Whether you are a visitor or resident, Elgin, Illinois will have something new to explore and experience! So come and Explore the Elgin Area with us!
Elgin, Illinois honors its distinctive heritage with well-maintained museums, historic districts, parks and a movement towards renovation and architectural preservation of its downtown and riverfront area.
Boasting the two-time award-winning Elgin Symphony Orchestra, The Hemmens Cultural Center and Elgin Community College's Visual and Performing Arts Center, Elgin, Illinois is also home to the largest riverboat revenue producer in the state, The Grand Victoria Riverboat Casino.
With easy access from the I-90 Tollway, a variety of excellent accommodations, multiple sports complex locations, and 1200 acres of parks welcomes visitors.