A 3 day Art Tour
The city of Elgin has an underground arts scene many don't know about. Taking this itinerary ensures you'll be hitting all the must-see spots, including a self-guided public arts tour but not missing out on nearby shops, eateries and experiences.
Before getting started on exploring the Elgin art scene, check into where you'll be staying. See a full list of accommodations.
Once settled in, head into downtown Elgin for the farmers market. This open-air market is a popular place for local artisans to sell their goods. Plus there are many other vendors to shop from as well. If you happen to stop by in the evening time, you'll love the dazzling lights strung up through the downtown area. And before going to the next stop grab a bite to eat at Kubo Sushi and Sake Lounge. This eatery presents a combination of traditional Japanese culture and food, with a slight California twist. Offering a mouthwatering variety of fresh, hand crafted sushi and Japanese cuisine, plus a variety of Japanese beers and crafted sake cocktails.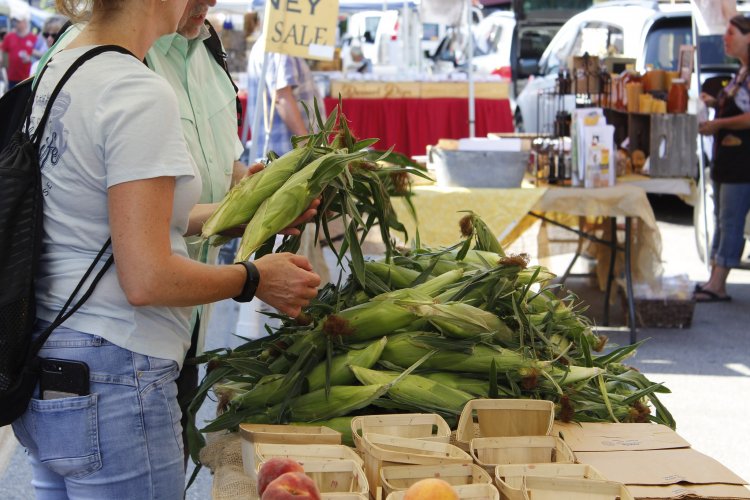 Next check the calendar because the Elgin Symphony Orchestra is coming back on the scene this year. To ensure the safety of the orchestra and the audience ESO will be performing at Goebbert's Farm in Pingree Grove in their concert series called Fridays on the Farm. Head over and enjoy an outdoor performance if you have the chance!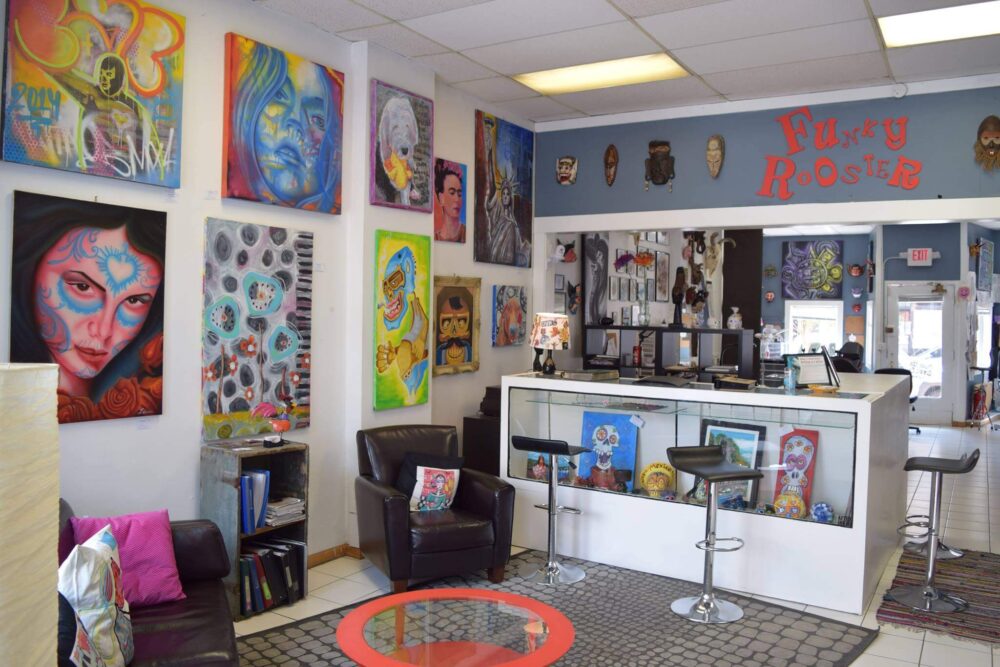 Start today with breakfast at Dream Hall 51. Grab a quick bite and a handcrafted coffee before walking around downtown to take the public arts walking tour. Public art can be seen all around the downtown Elgin area, and the tour will take you on parts of the scenic Fox River Trail making it a great tour to take while the morning is still cool to spend more time strolling through the area and enjoying the art. There's also a number of antique and artisan shops that can be enjoyed along the way!
When the day starts to heat up after the walking tour, saunter over to Funky Rooster Tattoo and Art Studio. The team who runs this tattoo shop are incredibly talented and you can find their work in the form of murals around town and on the bodies of locals as well. Because of the artistic prowess of the owners and employees of this shop, artwork is displayed throughout the shop which is why this location is a tattoo shop and an art studio. The last gallery for the day is located nearby at Side Street Studio Arts. This gallery features themed exhibitions that go on throughout the year and 2021 will be no different. Stop by to see what exhibition is running and enjoy more art from local artists. At Funky Rooster and Side Street, what you see can also be purchased to bring a souvenir back home.

If you're feeling hungry and ready for a break, Al's Café is very close by and serves an awesome lunch. Inside one of Elgin's historically registered buildings, Al's is preparing home-style meals and classic malts that are to die for! If the sun is out, a malt from Al's Cafe is a great way to cool off. Moni's Soul Food Fiesta is another stop that is great for lunch. Serving up classic soul food with a Mexican and Jamaican mix. Try jerked chicken wings, catfish nuggets, and sweet potato pie just to name a few.
Check out of where you're staying before heading into Dundee for a cup of joe and breakfast at Eastside Café where you can order a waffle bowl, a variety of specialty toasts or a baked good. Then peruse the wine selection for a treat when you get home.
The first stop for day 3 is River Street Collective. This shop is committed to curating a collection of high quality and unique goods. These goods are courtesy of local artisans and businesses owners. When you browse the selection at River Street Collective, you know that what you see are things that you can only find in the Elgin area from our talented artists and artisans. Some other locally owned shops in the area are: Midwest Retro, The Half Full Nest, Ladybug Lane and Boxwood Home Design.