+
Elgin Area will continue to monitor and provide updates related to COVID-19 across our social channels and our website.
Learn More
Visit Elgin, Illinois
Discover things to do on an Elgin, Illinois, getaway
Hemmens Cultural Center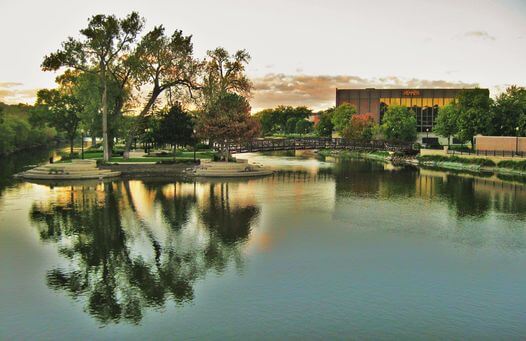 Hemmens Cultural Center
45 Symphony Way IL, Elgin 60120
About
Located in the Center City area along the banks of Elgin's award-winning Riverwalk, The Hemmens Cultural Center is the cornerstone of Elgin's growing arts community. This intimate 1,200-seat theatre is a favorite venue for seeing stars up close. Since 1969, audiences have been treated to such names as B. B. King, Bob Newhart, Phil Vassar, Garrison Keillor, Bill Cosby, The Ides of March, Blue Oyster Cult and many more. Attending a performance at The Hemmens is an experience not to be missed; clear sightlines and wide aisles provide an unparalleled concert and theatre-going experience where patrons get the sense of sitting in a luxury suite. Even the balcony's level of comfort and proximity to the stage rivals that of many other venues' 'club level seating'.
Visitor's Guide
Get our Visitor's Guide for all you need to know about the Elgin area.
Read Your Guide