Winter Date Night
The winter season is in full swing! Now that the holidays are over and we find ourselves with time to spare, why not spend it with that special someone? Let us break down some of the best ways to spend a winter date night in the Elgin area.
Take an Outdoor Adventure
Hit the Slopes
Located in Bartlett, is Villa Olivia. A perfect place to enjoy some of the most loved winter activities, like snowboarding, skiing, and tubing. Even if you and your beloved are have never gone to a ski lodge before, tubing is easy and great fun! However, if you're feeling adventurous there are classes for 4 different experience levels on how to snowboard or ski.
Step into Nature
Winter is a beautiful season to head out into nature and try something new together. Bowes Creek has paths that are meant for hiking. In the winter these trails remain open but when there's snow, these paths become the perfect spot for snowshoeing and cross country skiing.
Another popular outdoor activity is ice fishing. Paul Wolff Campground is one of the preferred spots among locals. Grab some snacks and dress warm before walking over to the lake to set up your operations. We recommend calling (630-232-5980) in advance to make sure the lake is solid enough for ice fishing before arriving.
Late Night Bike Rides
Elgin Community Bikes is a staple organization based in Elgin. Every month they organize safe group rides at night during the full moon. Surely this isn't an ordinary date night, and that's why it's worth checking out! Visit the event calendar to see the ride schedule and keep an eye out for other themed rides. In the past Elgin Community Bikes has done a hot chocolate ride where they partner with a local café and after the ride everybody gets a discounted price to warm up with a hot chocolate!
Warming Up
Arguably one of the best parts about venturing out into the cold for an afternoon is the sensation of a warm beverage in your hands. The Elgin area has no shortage of locally owned cafes with warm hot chocolate or coffee drinks.
Have a Private, Romantic Dinner
There are many ways to enjoy a good meal. But if you're out to impress, we've got you covered.
Enjoy a private dining experience at Mockingbird Bar + Garden inside one of their heated igloos called "nests"! This restaurant has incredible handcrafted cocktails and great food of course. These nests are in high demand so set up a reservation ASAP!
You can also enjoy a private pod at Plank Road Tap Room. Their lounge pod is packed full of features and included in the rental is 2 drinks per person and you can bring in your own food to enjoy with your drinks. Plus, adventurers will love the beer trails that become snowshoeing trails when there's snow.
There are more options for spending a night out as many businesses and attractions have implemented new health and safety standards to keep guests safe. Have peace of mind while going out, having fun, and supporting the businesses in your community. Here are a few great stops for a night out.
Escapade 360
See why Elgin's premier was named a 2020 Travelers' Choice Winner by TripAdvisor. Discover rooms of varying difficulties for all types of adventurers! Tackling an escape room challenge is a fun date night activity that you will talk about long after your time is up.
Grand Victoria Casino
Spend an evening together trying the slots or cards. There's also an award-winning steakhouse inside to make it a complete date night experience!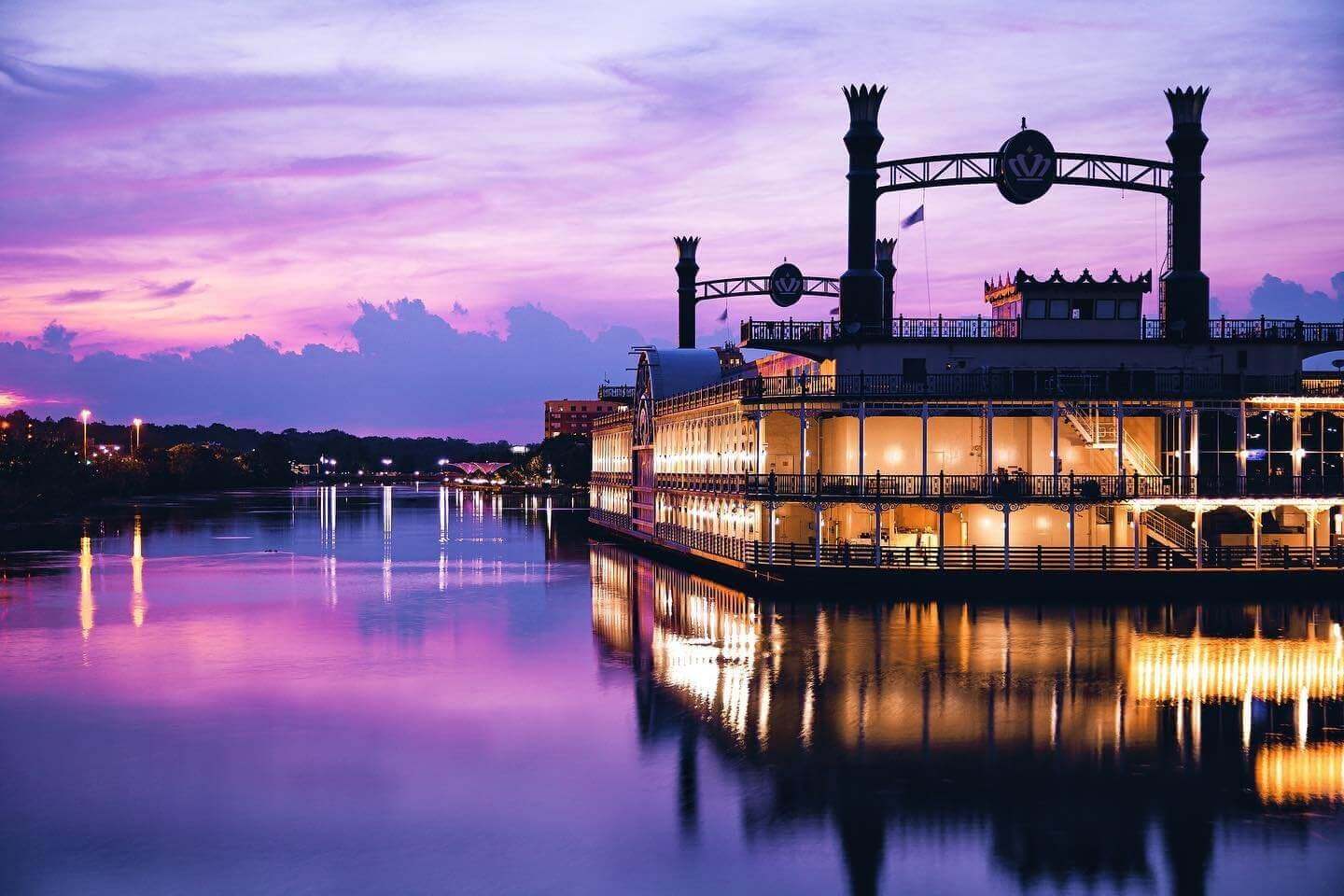 To-Go Drinks and Cocktails
Surprising that special someone with take out from their favorite restaurant, you can really blow them away by also grabbing some cocktails or beer to go! Here's a list of places that offer drinks to go.
The Martini Room, Elgin | Signature Handcrafted Martinis and Martini Flights
Plank Road Tap Room, Elgin | 32 oz. Howlers of On Tap Selections, Beer, Ciders, Wine, Spirits and Cocktails
The Village Squire, South Elgin & West Dundee | Mai Tais and Rum Barrels
Emmett's Brewing Co., West Dundee | 64 oz. Growlers and 6-Packs of Emmett's On Tap Selections
The Eastside Cafe, East Dundee | Bottles of Wine Available for Purchase
Black and Gray Brewing Co., East Dundee | 64 oz. Growlers of On Tap Selections, 24 oz. Crowler Cans, and 4-Packs
Share your Photos!
There are some beautiful and romantic spots in Elgin; whether it be the natural landscape or historical architecture. If you take photos you want to share, use #ExploreElgin when you post them on social media. We would love to see your stunning photos!