Brew Tours – Ride, Drink, Discover.
Vorlauf Brew Tours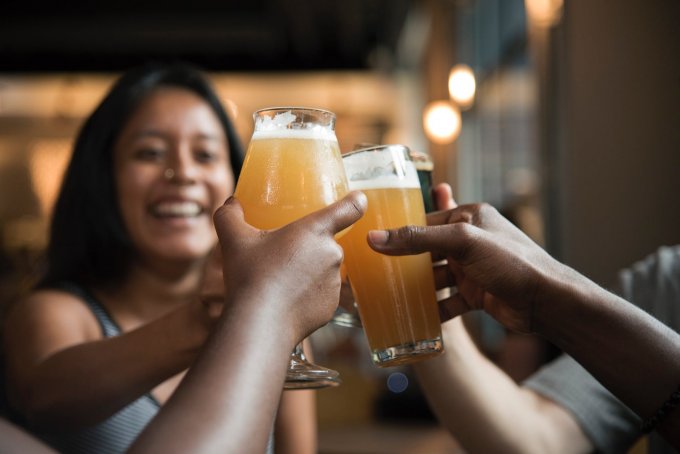 Beer was meant to be shared – raised high in the air for valiant toasts when in the midst of good company. Vorlauf Brew Tours was dreamt by a father and a son that embrace the true joy that good beer can bring to any table. Greg and Stephen James started Vorlauf Brew Tours in September 2017.
Vorlauf is a German word meaning "leader" but also refers to the re-circulation process during the beer making process. They want to lead passionate beer enthusiasts to better beers.
To great times, better beers and bus rides. Cheers!
Next Tour: Sunday, March 22nd
Winter sucks. Beer Doesn't.
Time for our annual trip from the northern suburbs into the heart of Chicago for an immersive Lagunitas experience. (No. You can't swim in the beer. We asked already.)
Starting at Plank Road Tap Room in Elgin, our beer brethren and frequent partners—you will be able to sip on select seasonal and tried and true liquid goodness (we recommend the darker varieties). Then its time to hit the head, then hit the road. Lagunitas is a comprehensive and full day tour that includes some very special treatment for our riders.
As always, we encourage riders to do a little research on flagship and seasonal selections that may be offered during our visits to each location.
This Tour Includes:
+ Luxury Shuttle
+ Expert Craft Beer Guide
+ 1 Beer @ Plank Road Tap Room
+ Beers-On-Bus
+ Lagunitas Private Bar Experience
+ Full Lagunitas Tour (the place is uuuge)
+ Nibbles Provided by Lagunitas Taproom
+ Vorlauf Goodie Bag (Snacks & Water)
Cheers!