+
Elgin Area will continue to monitor and provide updates related to COVID-19 across our social channels and our website.
Learn More
Visit Elgin, Illinois
Discover things to do on an Elgin, Illinois, getaway
Blue Box Cafe
Blue Box Cafe
176 E. Chicago Street IL, Elgin 60120
About
Blue Box Cafe is a locally owned and operated cafe featuring premium coffees, meats and cheeses.  The best part, we have a Doctor Who theme!
We have partnered with Metropolis Coffee Company and Boar's Head Meats to provide downtown Elgin with some of the freshest and best products on the market.
Of course, we're are also huge fans of Doctor Who and similar genres as well. We have a nice collection of memorabilia!
hours
Monday 7AM–7PM
Tuesday 7AM–7PM
Wednesday 7AM–7PM
Thursday 7AM–7PM
Friday 7AM–8PM
Saturday 8AM–8PM
Sunday 10AM–4PM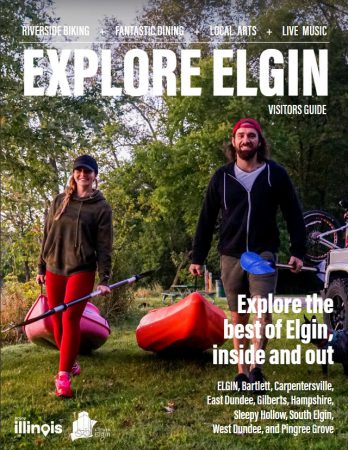 Visitor's Guide
Get our Visitor's Guide for all you need to know about the Elgin area.
Read Your Guide