Discover West Dundee
West Dundee, nestled in the Fox River Valley in Northern Illinois, makes for the perfect weekend getaway. Grab a hotel room at the Sonesta Select or Extended Stay America, and then begin the adventure.
Downtown West Dundee is packed with unique dining options all foodies can enjoy! Start your day with a fresh-baked good and artisanal coffee at Elder + Oat. Then for lunch grab a seat on Bleuroot's patio to enjoy their farm-to-table experience while enjoying scenic views of the Fox River. We recommend the charcuterie and cheese boards paired with a glass of wine. Or bring the whole family out for dinner at the Village Squire, an English-style pub with a variety of great food and a brand new outdoor door dining space. Be prepared to yell "Opa!" with the crowd as the saganaki comes out aflame!
Entertainment in
West Dundee
If you have not been to the Fox Valley's hottest new music venue, Rookies RocHaus, then buckle up for an unforgettable rock concert experience. Enjoy local fun attractions and stops before rocking the night away. If you are looking for entertainment for the whole family, then we recommend a visit to Underground Retrocade. A trip back in time to a classic arcade experience. Featuring machines that have been lovingly restored including long-time favorite cabinets like Galaga, Pac-Man, Q*bert and Space Invaders. Plus an entire room of different themed pinball machines! However when looking to spend time outdoors, then look not further than Randall Oaks. This area includes a park, disc golf course and Randall Oaks Zoo. It's a great place to go with the family to keep the kids entertained for hours.
The Spring Hill Mall is still known as one of the Elgin area's best shopping destination. Spring Hill Mall offers everything you need for a fun day of retail therapy. Browse clothing stores, catch a flick at the new movie theater, Cinemark Spring Hill Mall and XD, and enjoy a "pop-tastic" foodie experience at Mama Lee's Gourmet Popcorn Shop. Go a little further up the road to downtown West Dundee for locally owned shops like the Half Full Nest, LadyBug Lane, Boxwood Home Design and Trippots. And take a trip down memory lane at Around the Corner Candy, a nostalgic candy store that also stocks delicious modern treats.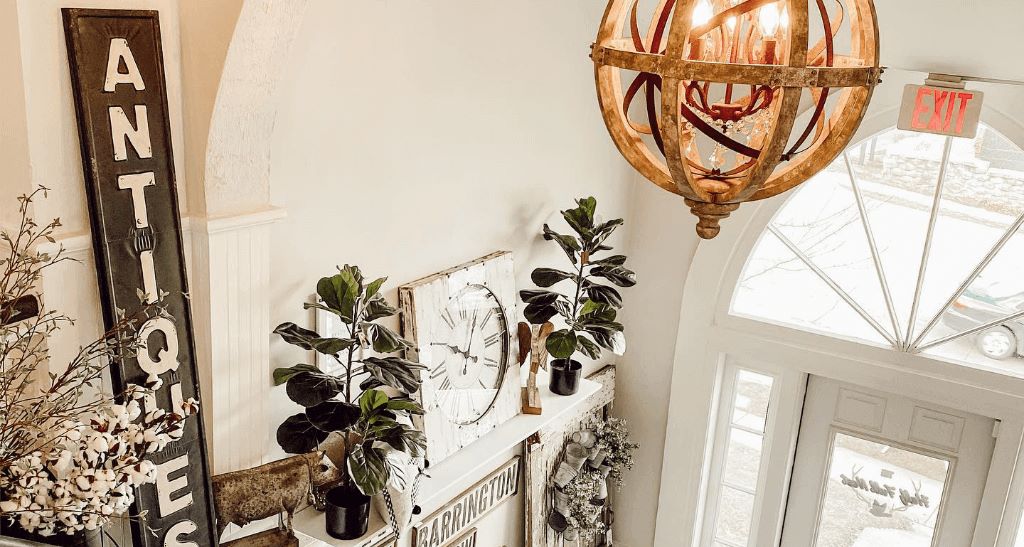 Traveling to West Dundee can be a sweet adventure with shopping and dining. But visitors can also consider an active vacation. Leaf's Ice Center is open year-round and provides the perfect opportunity for the whole family to speed around the rink or practice twirls. If you are looking to explore the greens of West Dundee, then look no further than Randall Oaks Golf Club. Known for its lightning-quick greens and large oak trees, Randall Oaks is a must for anyone looking for a round of golf that will challenge them from tee to green. There's also a disc golf course as well in Randall Oaks Park. Now that you have worked up a sweat, it is time to treat yourself. Make an appointment at Spa Bleu for a complete spa experience, or get your hair styled at Shine. Salon & Dry Bar.
Bars & Craft Beers
in West Dundee
It does not matter if you are looking for a craft beer flight or a specialty mixed drink—there are plenty of bars in West Dundee to stop for a drink with friends. Emmett's Brewing Co., located in the heart of downtown West Dundee, is a can't-miss destination for craft beer fans. The Chubby Bullfrog Bar & Grill is known for top-notch entertainment and their Chubby Buttered Char Wings. Stop for a drink, and then stay for the karaoke or live music. Taqueria El Tio Ramos is the perfect spot if you are looking for a taco and margarita. Chunky Dog Bar & Grill is another local favorite with weekly specials that will keep you coming back and the Friday Fish Fry is a local favorite. If you are looking for your next favorite bloody mary spot on Sundays, then Bamboozels is your place!