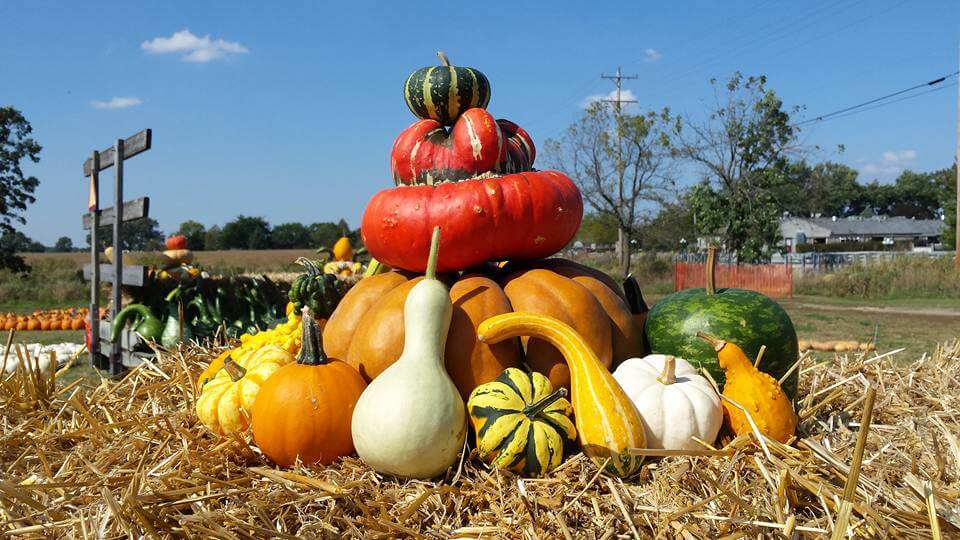 As the vibrant leaves of autumn begin to paint the landscape in warm hues, it's time to embrace one of the season's most cherished traditions – pumpkin patches and apple picking! The Elgin Area boasts a ton of pumpkin-picking locations and charming spots where you can find the perfect gourd to carve, cook, or decorate with! Apples are also bountiful throughout the fall in some of these locations.
Whether you're a local resident or just planning a visit to the Elgin Area, join us on a journey through Elgin's best pumpkin patches and pumpkin-picking destinations! From the scent of hayrides to the joy of exploring endless rows of pumpkins and apples, our guide will help you make the most of this fall season. So grab your favorite sweater and come along as we uncover the hidden gems where pumpkin-picking dreams come true!
42W813 Reinking Rd, Pingree Grove, IL 60140
Goebbert's Pumpkin Patch is a 200-acre farm that is open to the public in mid-August when their U-Pick fields open. There, they have a Pumpkin Eating Dinosaur, rows of apples, large pumpkins to choose from, and the whole fall experience!
17N400 Big Timber Road, Hampshire, IL 60140
Grab a wagon and pick your own pumpkins from the 2-acre field! Enjoy Pioneer Farm also has winter squash, gourds, specialty pumpkins, cornstalks, and straw bales! Pre-picked pumpkins are in the farmyard for your convenience!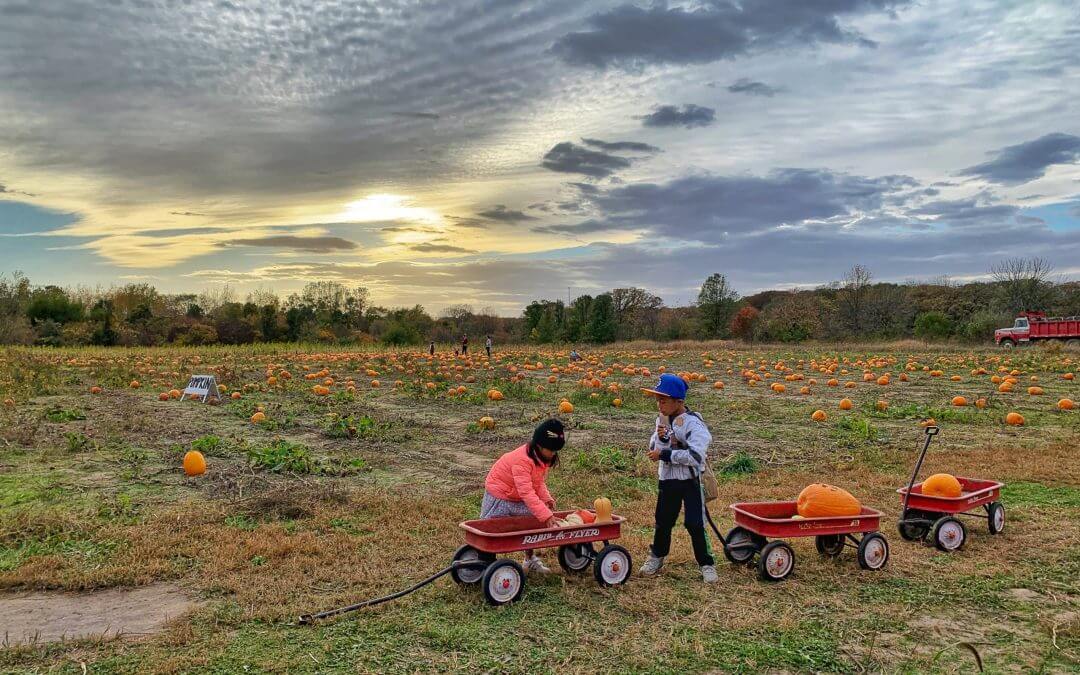 12N860 Hwy Rt. 20  Elgin, IL 60124
Come out and see over 30 different kinds of pumpkins, gourds & squash, along with corn shocks, broom corn, mums, straw, and fall decor! All of their products are grown right here in Elgin on their family farm. Pumpkins of all shapes, colors, textures, and sizes will be there to pick through!
Udina – 38W718 Hwy Rt. 20 Elgin, IL 60124
Elgin – 1175 Lillian Street Elgin, IL 60123
Klein's Farm and Garden Market is known for their produce and amazing plants in the summer… however, once autumn comes into town- they have pumpkins upon pumpkins to choose from! Besides the pumpkins, they boast local produce and locally-made honey!
Other Pumpkin Spots!
Lickteig's Pumpkin Patch – 37W312 Hopps Rd, Elgin, IL 60124
Scotty's Vegetables and U-Pick – 42W528 Burlington Rd, Elgin, IL 60124
The Elgin Area's pumpkin patches and pumpkin-picking spots offer a delightful gateway to the enchanting world of autumn! So come on, grab your visitors guide and get pickin'!